Features
Light Indicators
Touch/Voice Controls
Voice Feedback
Pagering Function
Large Capacity
Delivery Capabilities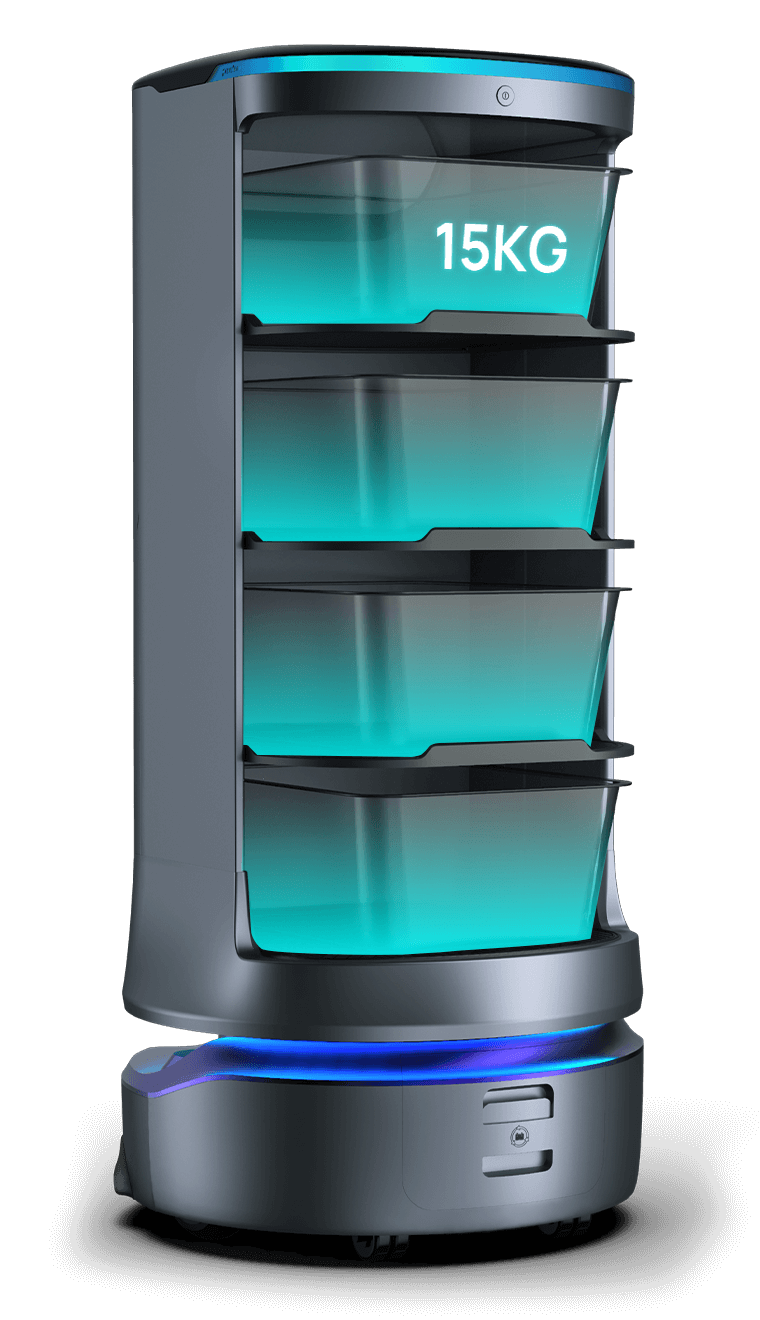 HolaBot is a high capacity bussing robot allowing for your staff to focus less on the dirty dishes and more on providng your guests a truly amazing experience.

Hola has the same number of trays as BellaBot but with a much higher load capacity designed for bussing bins and more. With its smart paging system your staff can simply call HolaBot over to the seating area load it up and send its on its way. Turn a 15-minute turnaround into 5.
Accident/Spill Proof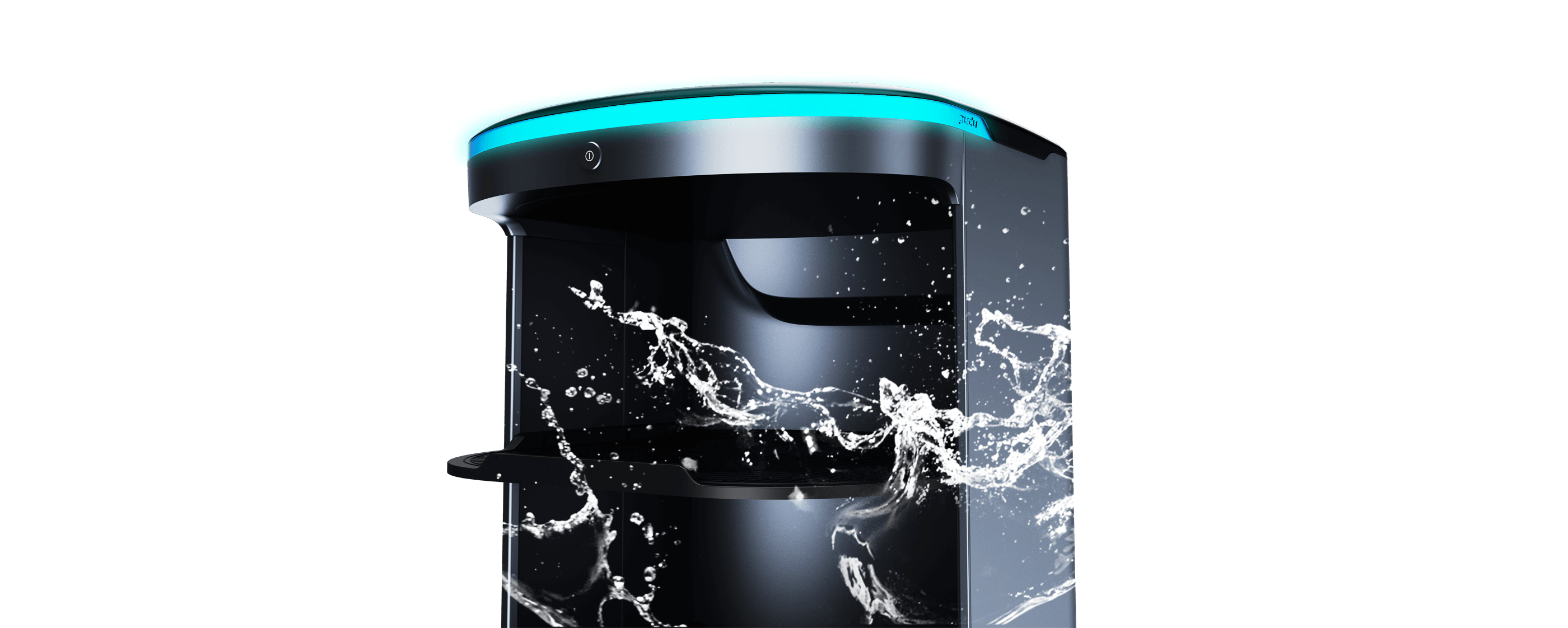 Never have to worry about spills or accidents again. Hola also features top of the line waterproofing allowing your operation to continue worry free. With an easy to clean tray and surface design your Hola can handle the tough jobs and never worry about water or debris.